How to install the network printer in Android 8+
Android 8 and above contains a default printing service, which supports the IPP protocol natively. All you need to do is add the URL of our printer and you can then use it to print stuff.
The screenshots are in Czech currently, we plan to fix this :)
For this tutorial to work, you need to be connected to the Sincoolka (5G) Wi-Fi network.
1. Enter Settings.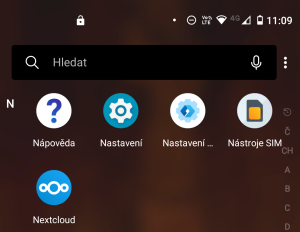 2. Enter the Connected Devices → Connection settings → Printing (the location may vary, but it will be somewhere under Devices). Or just do a search for "print".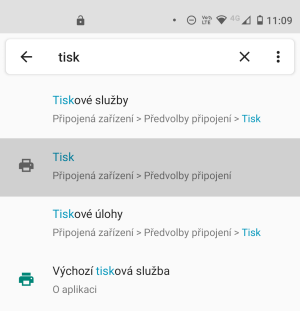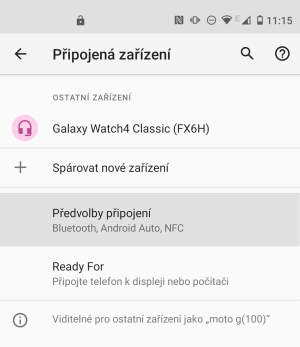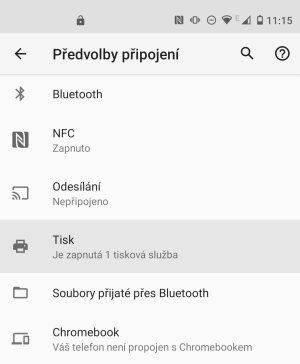 3. At the Printer screen, tap the Default printing service.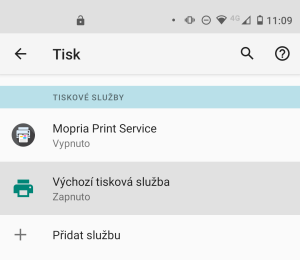 4. You will see the phone looking for printers. Turn on the printing service by turning the switch on. In the upper right corner, click the menu and choose Add printer.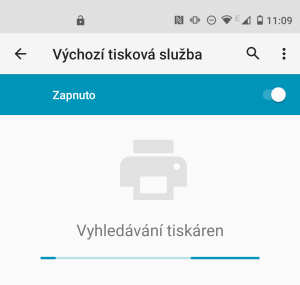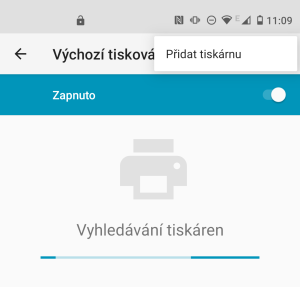 5. Tap the + Add printer by IP address.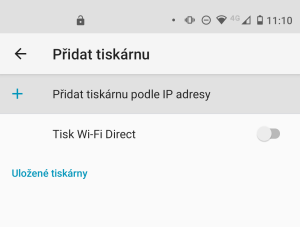 6. Enter the following address:
ipps://tisk2.sin.cvut.cz/printers/sin-c13-hp-ps
and then tap Add.
7. The printer should now appear in the printer menu and will be ready to print from the Sincoolka networks.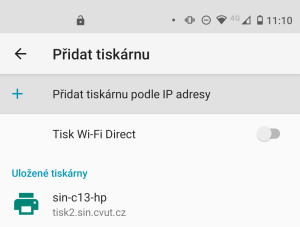 How to print
Android office apps usually have capabilities to print, as well as the default gallery. Printing was tested to work with these apps:
Google Docs / Spreadsheets / Drive

Microsoft Word / Excel / PowerPoint

Adobe Acrobat Reader

Google Photos
Usually you will be looking for a separate menu item called "Print". It may also be hidden in a "Share" submenu (as is the case with Google Docs).