How to install the network printer in macOS – AirPrint
In GUI
We have tested these steps on macOS Monterey (12.1), but this should work since OS X Lion (10.7).
Adding a printer will only succeed while connected to Club Sincoolka network. It will fail on eduroam.
Go to System Settings, then Printers and Scanners.
In the printers list, click the + (Add) button.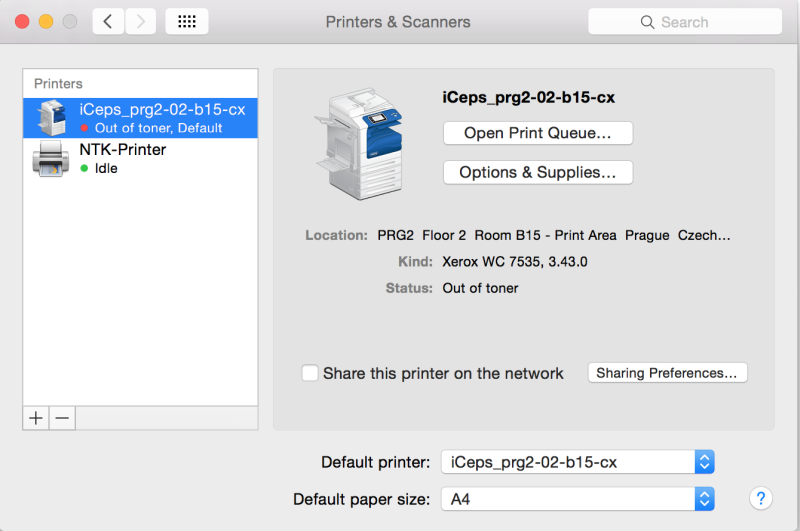 The Add Printer dialog will open.
In the upper part, click the globe icon (possibly with "IP" next to it).
Fill out the following (as in the picture below):
Address: tisk2.sin.cvut.cz

Protocol: AirPrint

Queue: printers/sin-c13-hp-ps (SIN dash C one three dash HP dash PS – all in lower case)
After filling out all the details, the driver should be automatically assigned. Check that it has Secure AirPrint at the end.
You can choose your own Printer name.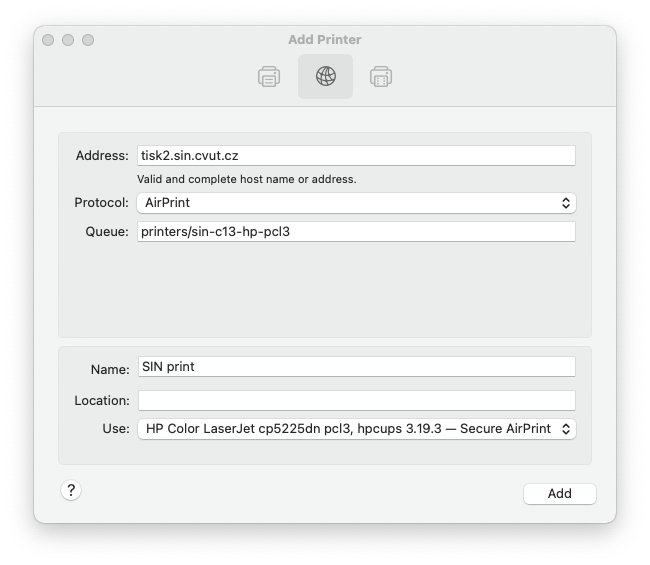 Finally, click the Add button and wait until the printer is added.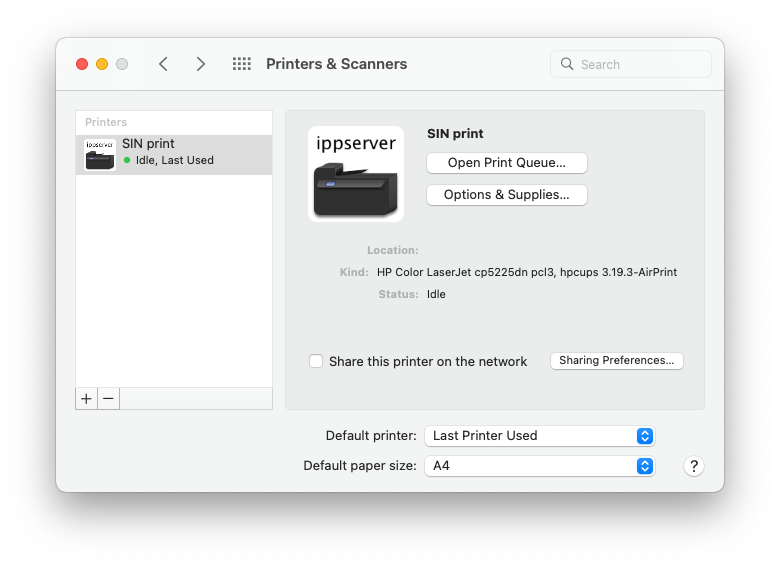 Now printing is available for you!