How to install the network printer in Windows – IPP
To enable printing on the printer, you need to add it to your Windows. The walkthrough will work for both 64-bit and 32-bit versions of Windows 10 and it should, with small system-dependent changes, also work in older Windows versions.
Setup for advanced users
Setup through GUI
The driver installation is much easier with the advanced steps above.
In the Start menu (Windows logo), go to Settings.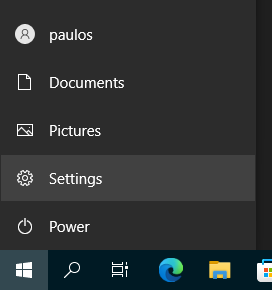 Head into Devices section.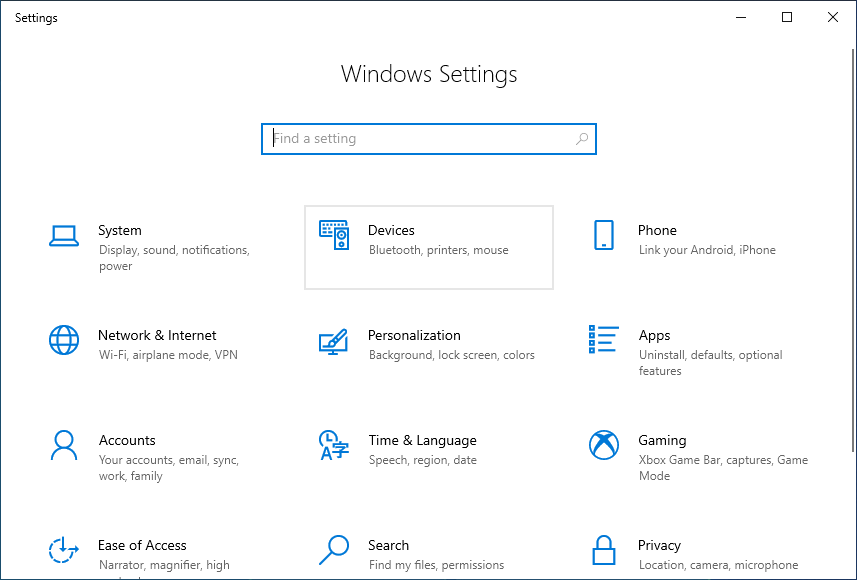 In the left submenu, choose Printers & Scanners. On the right, click the button + Add a printer or scanner.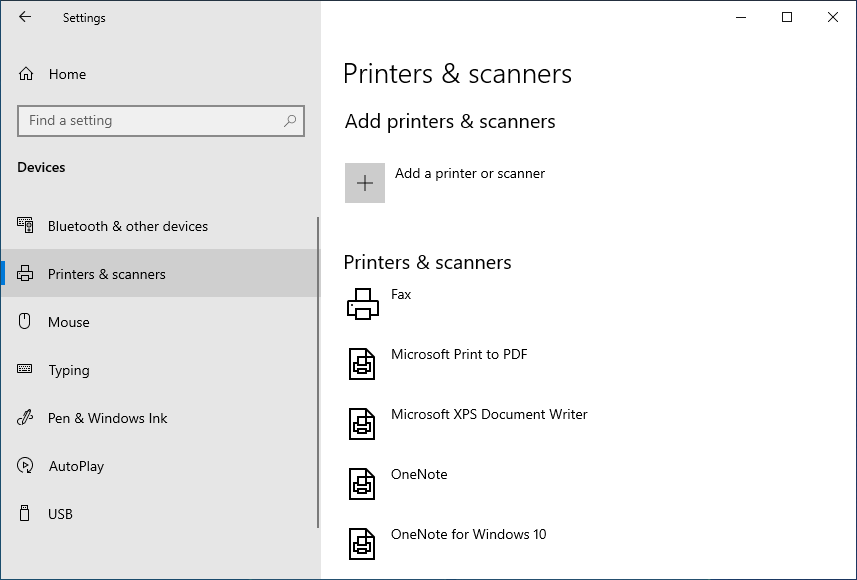 After clicking, your system will start searching for printers. Wait a few seconds until the The printer that I want isn't listed link shows up, then click it.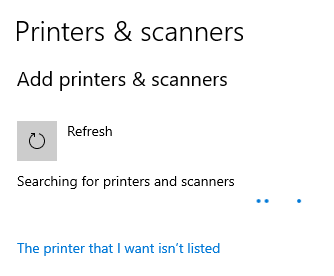 A dialog window, Add new printer, will show up. Here, you shall choose the Select a shared printer by name option. Then fill the associated address field with:
https://tisk2.sin.cvut.cz:631/printers/sin-c13-hp
Click Next.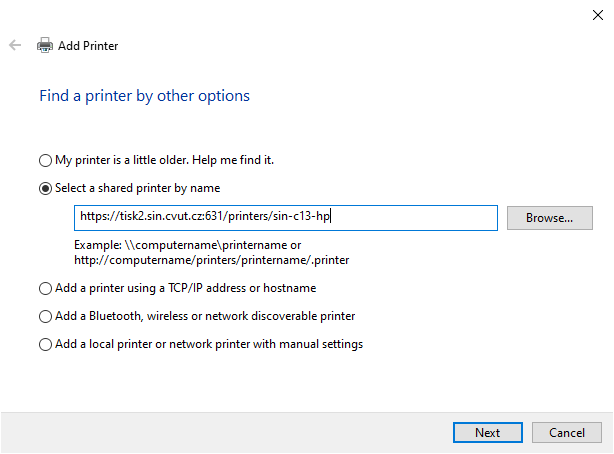 Now is the connection phase. If you entered the wrong address, or you are not currently connected to the Club Sincoolka network, it will fail and you will have to try again.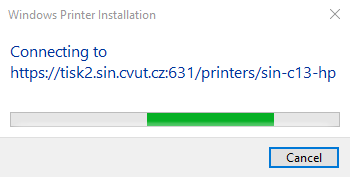 After a successful connection, Windows will ask you for a driver. Pick manufacturer HP and model HP Color LaserJet CP5220 Series PCL6, or HP Universal Print Driver (PCL6).
If you cannot find any of these, please click the Windows Update button to try to get additional drivers from the Internet. It will take additional 10-15 minutes and you will not see any progress bar. At the end, the list of drivers should grow bigger.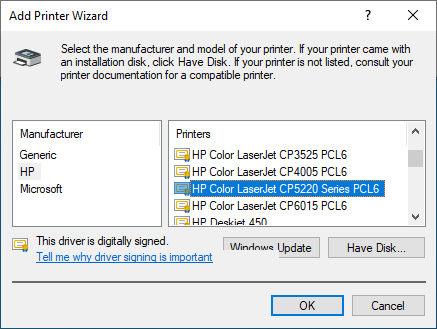 After a brief moment of installing, you shall see the confirmation screen.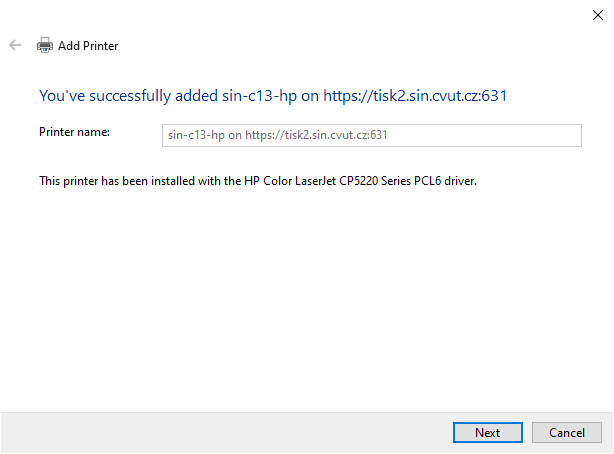 Congratulations, now the printer is installed! If you want to use duplex printing and A3 paper format, you will need to modify some settings - follow section Windows: Setting up duplex printing, A4, A3 paper.
Printed documents can be collected in the kitchen on the east wing of corridor no. 13 (next to a server room), through the hole in the door between the kitchen and the server room.